The initial quake was quickly followed by a second one coming in at a magnitude of 5.6, which hit closer to shore, the USGS said.
Both quakes were very shallow, which amplified their effects, Reuters reported. The USGS reported that the second quake occurred 36 miles (58 kilometers) west of Ferndale, California, around 12:50pm Pacific time.
Several Earthquakes Just Hit Northern California:
[embedded content]
Updates
The Mendocino Fracture Zone is a fracture zone and transforms a boundary off the coast of Cape Mendocino in far northern California. It runs westward from a triple junction with the San Andreas Fault and the Cascadia subduction zone to the southern end of the Gorda Ridge. It continues on the west of its junction with the Gorda Ridge, as an inactive remnant section which extends for several hundred miles.
Technically, a fracture zone is not a transform fault, but in the case of the Mendocino, the term has been loosely applied to the active fault segment east of the Gorda Ridge as well as to the true fracture zone segment west of it. Many seismologists refer to the active segment as the Mendocino Fault or Mendocino fault zone ( via rt.com ).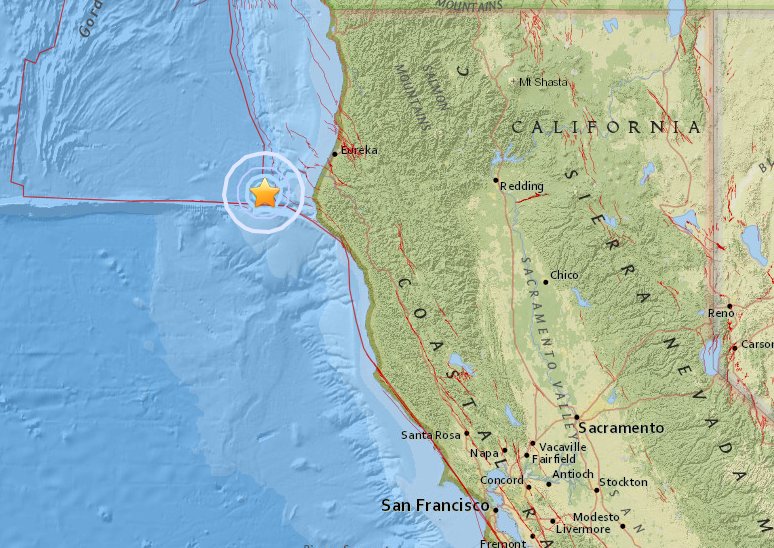 The BIG ONE is coming to California, and it will be worse than predicted
[embedded content]
MORE TO FOLLOW