A creepy photo of smoke erupting from the Mount Vesuvius shows what looks like a hellish face or skull rising above southern Italy's famous volcano.
The scary image was captured as wildfires force started to evacuate people from surrounding areas of the volcano.
The photographer, Albarosa Scotto di Minico, said the nightmarish picture was taken with his phone camera.
Despite the huge of smoke clouds billowing above Vesuvius, it seems not in the immediate process of a full eruption, but massive wildfires have led to evacuations of locals.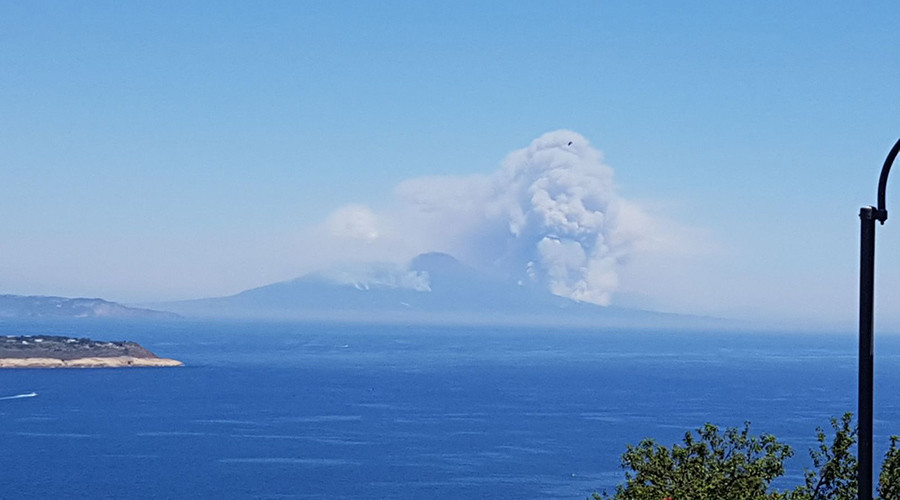 A timelapse video of the massive smoke clouds above Mount Vesuvius
[embedded content]