The Plague that ravished through 14th century Europe, taking the lives of approximately thirty percent of the human population, is back.
Navajo County and Coconino County announced that after a recent flea collection and examination, it was determined that the fleas tested positive for Yersinia pestis, which causes three form of The Plague.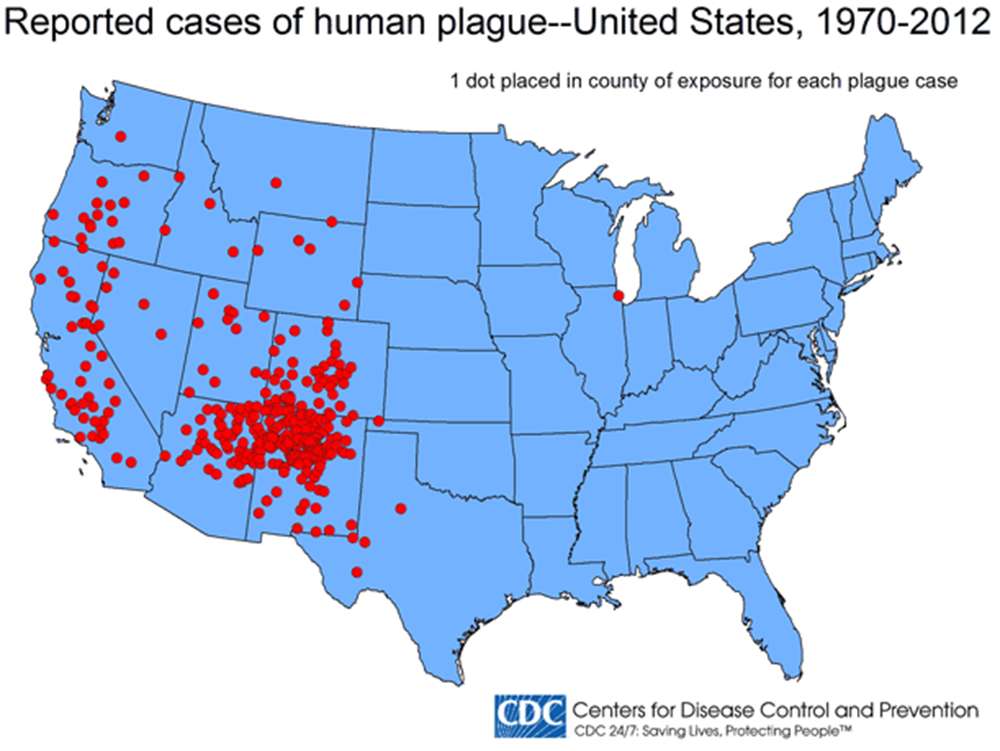 The Plague Re-emerged: Protect Yourself By Knowing The Warning Signs
According to the Health Department, the disease can be transmitted through the bites of infected fleas, or by coming into contact with affected animals. Warnings have been issued asking people who live in the area to immediately inform the agency if they see a sudden die-off of creatures around their lands, as this can be an early sign of the presence of the disease. Warnings have also been issued to avoid direct contact with dead animals, as this can be very dangerous when dealing with something as dangerous to humanity as The Plague.
Common symptoms include high fever, muscle aches, and tumors called buboes. Another symptom can also include black spots, vomiting of blood, skin and flesh deterioration.
Once infected, victims often died two to seven days after being infected. Death from The Plague can come from suffocation or from buboes that emerge around armpit or groin area. In both cases, death is extremely painful. Victims, whose lungs are infected, often died of breathing difficulties within two days. Those who didn't suffocate died from swollen lymph glands, often only live as long as seven days after exposure.
If exposed to the disease symptoms like muscle pain, acute fever, buboes may begin to appear. If any of these symptoms appear it is important to go to the doctor to get checked. If the disease contaminates the bloodstream, the lungs will be infected, most cases like this result in death within two days of infection, no escape. If buboes start to form in the groin and armpit area, there may be recovery for the infected victim, but only if the buboes begin to discharge. Although there is a slim chance of surviving The Plague once infected, having knowledge of the symptoms and how to keep yourself from being infected can be a difference between life and death.