There are several possible explanations.
An alien hunter says he has spotted a UFO on the live feed from the International Space Station, and that NASA tried to cover it up by killing the feed.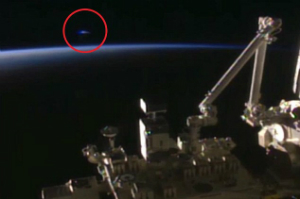 City lights? A reflection? A rocket? What could it be? Perhaps… a UFO?
LOS ANGELES, CA (California Network) — John Craddick from the UK says he spotted a UFO on NASA's International Space Station (ISS) live feed. There is something in the picture.
As the ISS glides gracefully over Earth, and object appears on the planet's horizon. It appears to grow in size and brighten, then it recedes –or zooms off into the distance as one may be inclined to believe.
There might be an explanation.
The video was captured around 11:30 PM GMT on Friday, Jan 20. At 7:42 EST, on that same night, about an hour later, NASA launched an Atlas V rocket from Cape Canaveral. Could it be possible that the video captures a booster burn following the launch?
The explanation only works if Craddick is wrong about his time and the video was captured an hour later than he reported. We also don't know where the ISS was at the time the video was captured.
The most likely explanation is that the video has captured the venting of gasses, possibly from a rocket or satellite. There are hundreds of satellites as well as at least one secret military mission in space (X-37 shuttle), if not more.
NASA has also suggested the mysterious object could be city lights, or a reflection from the space station itself.
It's unlikely to be a solid object, given that it dissipates.
Without more information, we can only speculate. To the skeptic, it's a mundane event, to the believer, it is a flying saucer. To the rest, we can only wonder what is really out there in space beyond.
—
The California Network is the Next Wave in delivery of information and entertainment on pop culture, social trends, lifestyle, entertainment, news, politics and economics. We are hyper-focused on one audience, YOU, the connected generation. JOIN US AS WE REDEFINE AND REVOLUTIONIZE THE EVER-CHANGING MEDIA LANDSCAPE.

By Marshall Connolly (CALIFORNIA NETWORK)
Scientists has injected a human-pig hybrid into a pig. The experiment is being conducted in California in the hope of growing human organs inside pigs for human transplant. LOS ANGELES, CA (California Network) — Scientists from the Salk institute in California he … continue reading
---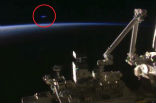 By Marshall Connolly (CALIFORNIA NETWORK)
An alien hunter says he has spotted a UFO on the live feed from the International Space Station, and that NASA tried to cover it up by killing the feed. LOS ANGELES, CA (California Network) — John Craddick from the UK says he spotted a UFO on NASA's International … continue reading
---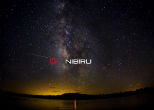 By Marshall Connolly
Are we all about to die? One astronomer is warning that a newly-discovered asteroid will hit Earth on February 16, and will be large enough to cause a mega-tsunami if it lands in the ocean. LOS ANGELES, CA (California Network) — Next month, millions, possibly billions … continue reading
---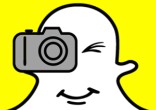 By Nikki Crawford (CALIFORNIA NETWORK)
Do you like to use Snapchat's fun filters and read their featured stories? So do kids of all ages, which has quite a few parents concerned with the app's sexually suggestive and downright inappropriate content. LOS ANGELES, CA (Catholic Online) – A petition created by … continue reading
---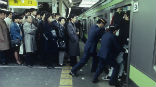 By Marshall Connolly (CALIFORNIA NETWORK)
How big can a city get? What happens when a city cannot house any more people? Experts warn that the world's cities are filling up, and soon mass migration will disrupt entire countries as people search for less crowded places to live. LOS ANGELES, CA (California … continue reading
---
By Marshall Connolly (CALIFORNIA NETWORK)
While the world was aflame with anger over the demotion of Pluto in 2006 from planet to dwarf planet, another object was quietly being promoted. The asteroid Ceres, by far the largest asteroid in the Solar System, became a dwarf planet, the same as Pluto. Now, a new … continue reading
---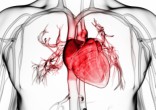 By Monique Crawford (CALIFORNIA NETWORK)
Over 5,000 heart transplants are performed every year, but as more and more people find themselves in need of a transplant, over 3,000 people wait on the transplant list at any given time. LOS ANGELES, CA (Catholic Online) – More and more people are in need of a heart … continue reading
---

By Marshall Connolly (CALIFORNIA NETWORK)
Two scientists say that have discovered proof for the existence of God. The evidence comes in the form of a logical proof, that they say works when fed into a powerful computer. Incidentally, the pair had no intention of proving God, and instead they were attempting to … continue reading
---

By Marshall Connolly (CALIFORNIA NETWORK)
Space X faced a crucial flight of their Falcon 9 rocket on Saturday and they managed to turn in a successful launch. The rocket was launched from Vandenburg Air Force Base on the California Central coast, then it landed on a barge floating in the Pacific with an … continue reading
---

By Marshall Connolly (CALIFORNIA NETWORK)
It's a staple of science fiction. An asteroid is on a collision course with Earth, so NASA sends a ragtag crew of astronauts to intervene, thus saving humanity. But in reality, the odds are even better that NASA could destroy the Earth, by sending a crew to an asteroid … continue reading
---