Some people take to looking far and wide for proof that aliens exist, but one family did not have to go far to find what they described as an alien hive as it was in their water meter box when they opened the lid to check it.
An image was posted by the son of the family on Imgur when the boy from Australia found a strange nest inside the water meter box of his parents in March. Another user on Imgur was quick to suggest that it was an alien parasite growing in the box and that the family should set it alight straight away to save the destruction of the human race.
Nest That Looked Like It Had Come From Science Fiction Movie
Robbie had posted that the water meter box had not been opened up for a long time but when it was finally opened the family was in for a shock as they came across a scene that was quite alien looking to them. The nest they found hidden away in the box looked like something that might come straight out of a science fiction movie.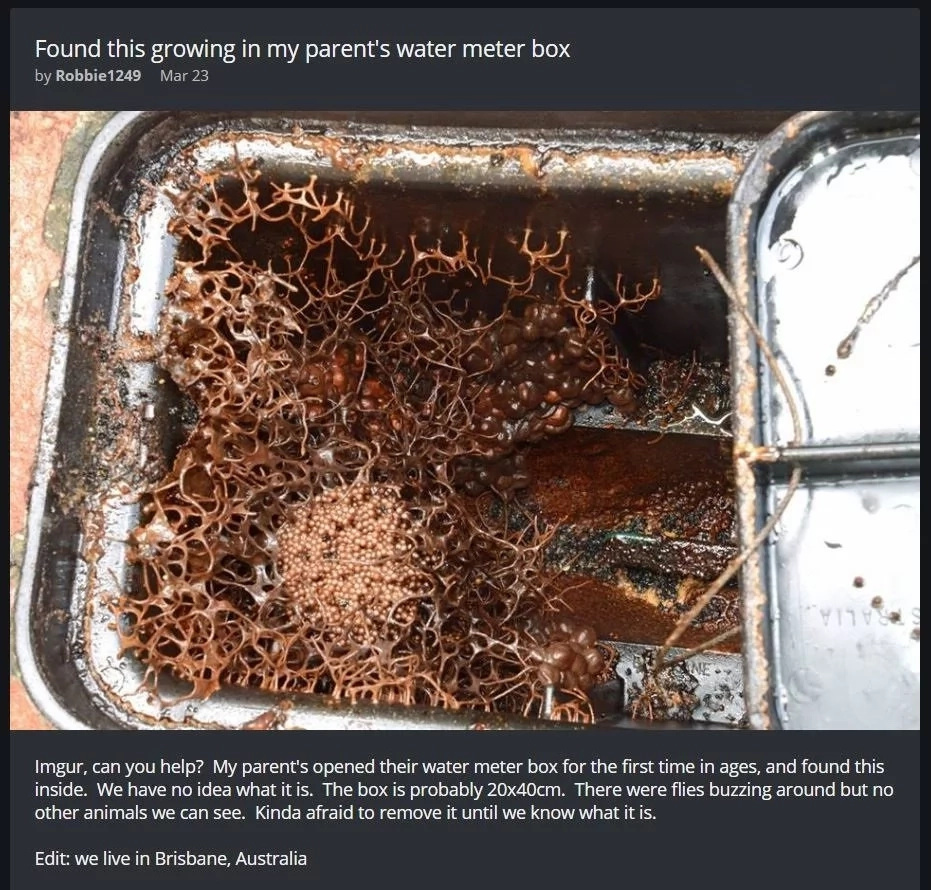 Robbie said that there were plenty of flies buzzing around the box but other than that there were no signs of life. He realized that flies were usually attracted to things that were dead. He said that the thing in his parent's water meter box looked as though it could have been a hive or next, but then it also looked as if it were a living and growing organism.
Radical Theories About Nest
While there were thoughts of alien theories flying around Robbie went online to try and find answers to the strange thing. He posted a photograph of it and asked people if they knew what it was, however, this only brought about, even more, theories that were radical.
One person wrote back that if they touched it they would probably end up with an arm that a guy in a science fiction movie by the name of District 9 had. Another user said that in Australia even the water is trying to kill people. While another said that it was safe for them to assume that it was a sentient creature sent there to kill them.
Nest Turns Out To Be Hive Of Native Bee
However, when it came down to it, it was less threatening in reality. One user was actually helpful, and they said that it was the hive of Tetragonula Carbonaria, a stingless bee that is native to Australia. It turned out that what the family had thought were flies, were actually bees. The nest might have looked alien, but in fact, it was simply nothing more than a bee hive.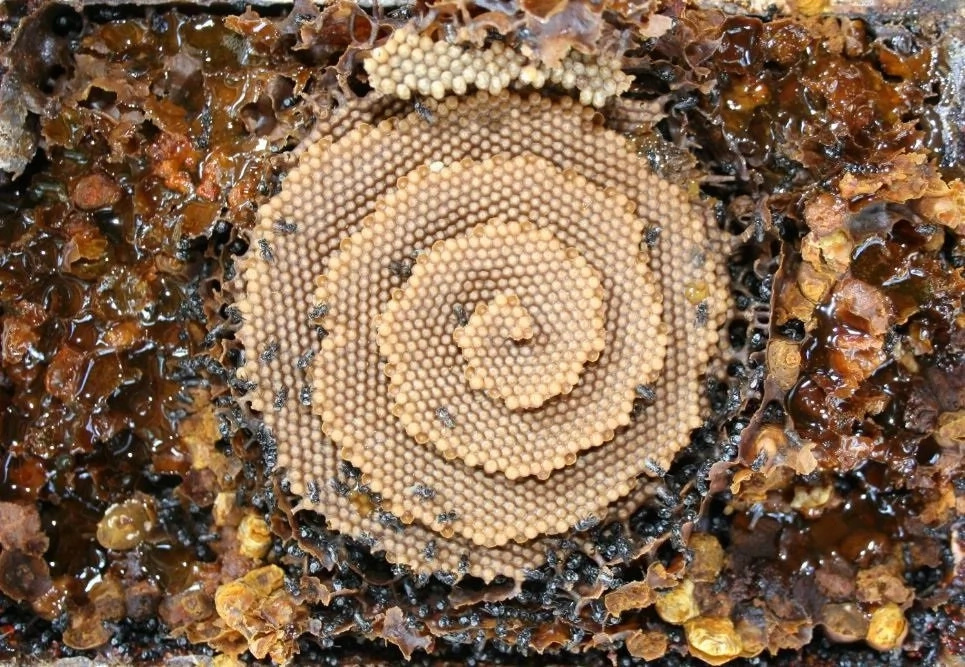 The tiny creatures are endemic to Australia's northeast coast, and they have the common name of sugarbags. They produce honey that is edible and which natives to Australia enjoy eating, along with the entire hive in some cases.
[embedded content]