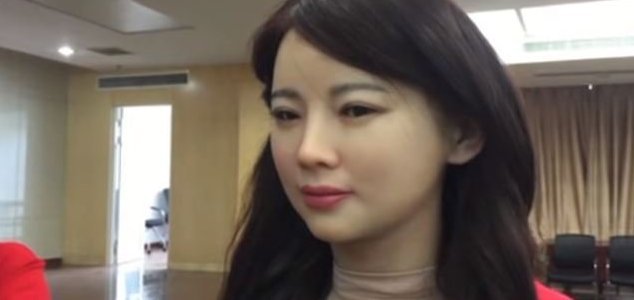 Jia Jia certainly looks like a real person.

Image Credit: YouTube / New China TV
An eerily realistic robot designed to emulate a human woman has been turning heads this week in China.
First revealed by engineer Chen Xiaoping and colleagues at the University of Science and Technology of China last year, Jia Jia has been billed as the country's first human-like robot.
Capable of holding a simple conversation as well as making appropriate facial expressions, the robot appeared on Monday at an economic conference in Shanghai's World Financial Center.
According to Chen, robots like Jia Jia will begin taking over from humans in some jobs within as little as ten years thanks to ongoing improvements in robotics and artificial intelligence.
"In 5-10 years there will be a lot of applications for robots in China," he said.
[embedded content]
Source: Phys.org | Comments (9)
The #1 UFO Resource
1 UFOS – News – Books – Videos – Feeds
1 UFOS Search Engine is Powered by the 1 Search Project