Scientists create the darkest material in the world, and the human eye can't even process it.
Vantablack caused quite a sensation when its arrival was announced back in 2014 by a team of British researchers who claimed that it was the darkest substance known to humanity. They said that their new substance was capable of absorbing 99.96% of ultraviolet, visible and infrared light.
Since 2014, the team has been hard at work improving their fascinating substance and now they claimed that they had perfected their design and the new Vantablack is capable of absorbing so much light that no spectrometer on the planet can detect how much light it has absorbed. This is the first time in the history of the world that an object has been so dark that it is capable of eluding spectrometers in this way.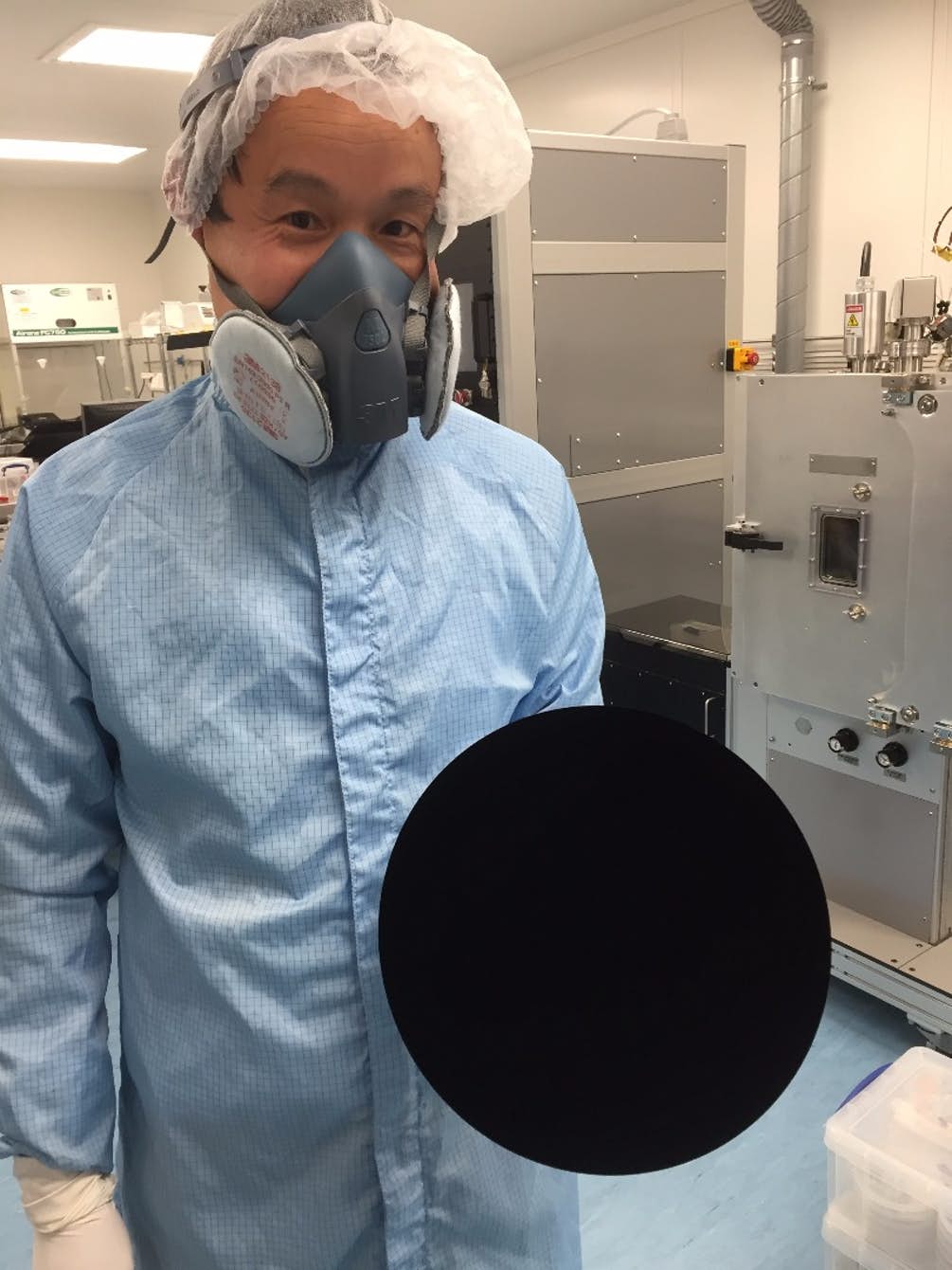 Vantablack is not a paint, a pigment or a fabric as one might assume. It is actually a special coating for objects which is comprised of millions of tiny carbon nanotubes. These nanotubes each measure approximately 20 nanometres, which is some 3500 times smaller than the average human hair. Each centimeter treated with Vantablack contains approximately 1000 of these tiny tubes. The density of the tiny carbon nanotubes serves to block out any light.
The team behind the endeavor have now released a version of Vantablack onto the open market which is capable of absorbing 99.8% of light. Now that it has been released to the general public, people have begun to notice that there is something incredibly strange about the way the objects treated with Vantablack look. These objects have been made so dark that the human eye is not actually capable of processing them properly. The human eye requires some form of reflected light to process what it is observing. Otherwise, it can wildly misjudge the dimensions of the object. Because the objects treated with Vantablack are so dark, the human eye immediately mistakes them as being two dimensional rather than three dimensional.
Now that Vantablack has been put on the mass market, at last, people are beginning to think of how it can be utilized in the everyday world. While most of the proposed innovations involving Vantablack have come from the artistic community so far, there have been suggestions that stealth jets could be treated with Vantablack in the future.
[embedded content]