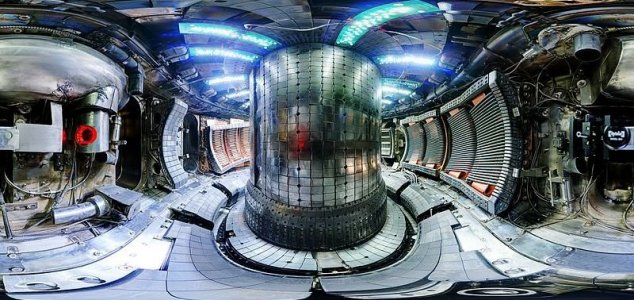 Nuclear fusion is the future of power generation.

Image Credit: CC BY-SA 4.0 Bobmumgaard / MIT
MIT scientist Earl Marmar believes that we could all be benefiting from nuclear fusion energy before too long.
Marmar, who heads up MIT's Alcator C-Mod tokamak fusion project, maintains that there should be no obstacle in achieving this goal so long as scientists remain dedicated to the task.
Often seen as the Holy Grail of power generation, nuclear fusion is the same process that produces energy in the sun and works by fusing hydrogen nuclei together to create helium.
Unlike nuclear fission which comes with the inherent risk of a meltdown, fusion is much cleaner and safer while the hydrogen fuel used by the process is so abundant that it is practically limitless.
"I think fusion energy on the grid by 2030 is certainly within reach by this point," said Marmar, who maintains that the biggest remaining hurdle is finding a way to effectively sustain a fusion reaction.
"So we know that fusion works; we know that the nuclear physics works. There are no questions from the nuclear physics. There are questions left on the technology side."
"We need to get going, because the need for fusion energy is very urgent, specifically in view of climate change."
[embedded content]
Source: Science Alert | Comments (4)
Tags: Nuclear Fusion
The #1 UFO Resource
1 UFOS – News – Books – Videos – Feeds
1 UFOS Search Engine is Powered by the 1 Search Project