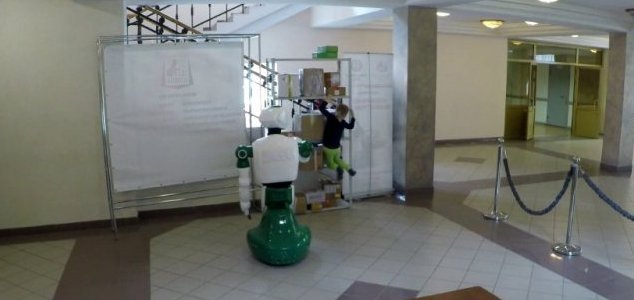 Did the robot really act on its own ?

Image Credit: Promobot / YouTube
The makers of Promobot maintain that their creation acted autonomously to prevent a nasty accident.
The incident, which was captured on camera and uploaded on to the Promobot YouTube channel, shows a small girl attempting to climb up a shelving unit which begins to topple over.
The quick-thinking robot however can be seen moving forward to hold up the unit, saving the girl from disaster. But is everything really as it seems ?
While the robot's designers have claimed that the robot accidentally entered 'mirror mode' and saved the girl by mimicking human actions, the whole thing seems rather too set up.
There's also the question of why the robot was just sitting there right next to the offending shelves and why it decided to suddenly mimick that particular human action at exactly the right moment.
It also appears as though all the cardboard boxes being stored on the shelves are completely empty.
The footage, which has been watched over 100,000 times, can be viewed below.
[embedded content]
Source: Yahoo! News | Comments (8)
The #1 UFO Resource
1 UFOS – News – Books – Videos – Feeds
1 UFOS Search Engine is Powered by the 1 Search Project