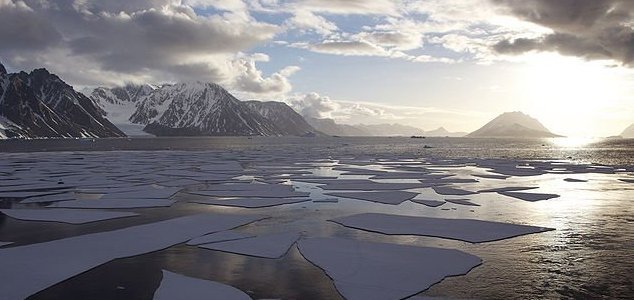 The Antarctic ice shelves are slowly breaking up.

Image Credit: CC BY 2.0 Jason Auch
A worryingly large rift in one of the Antarctic's biggest ice shelves has been continuing to grow.
In a recent report, British scientists have warned that it is very possibile that the ice will break away completely before the end of the year, producing a massive iceberg the size of Delaware.
The news is of particular concern because the ice in question acts as a sort of cork, preventing some of Antarctica's glaciers from flowing in to the ocean.
The crack has grown by over 17km during December alone and is now a total of 180km in length.
If the ice does break away then it could lead to a global sea level rise of up to 10 centimeters.
"When it calves, the Larsen C Ice Shelf will lose more than 10 per cent of its area to leave the ice front at its most retreated position ever recorded; this event will fundamentally change the landscape of the Antarctic Peninsula," the researchers said in a statement.
"We have previously shown that the new configuration will be less stable than it was prior to the rift, and that Larsen C may eventually follow the example of its neighbour Larsen B, which disintegrated in 2002 following a similar rift-induced calving event."
Source: Sydney Morning Herald | Comments (14)
Tags: Antarctica, Iceberg
The #1 UFO Resource
1 UFOS – News – Books – Videos – Feeds
1 UFOS Search Engine is Powered by the 1 Search Project