Every day scientists are finding new discoveries that expand our horizons and open our minds to the endless possibilities of alternative life forms here on Earth.
Recently, in Chhattisgarh, India, 10,000-year-old rock paintings illustrating potential extraterrestrials and UFOs have been discovered. This elusive discovery is one of many enigmatic and strange findings that adds to the belief that our ancestors were in connection and possibly met beings from another planet.
Potential UFO's and ET's Depicted in 10,000 Year Old Rock Paintings
The paintings appear to have been done in natural colors with oddly incised characters wielding weapon-like items with unclear features; the nose and mouth are missing. In some of the paintings, the figures appear to be wearing spacesuits.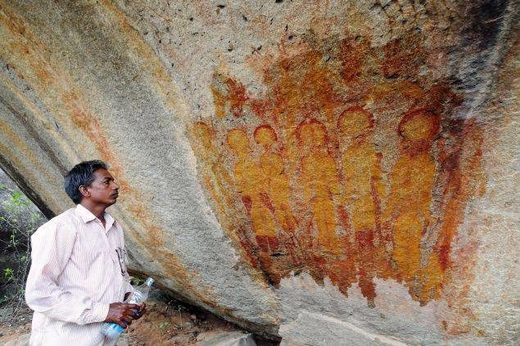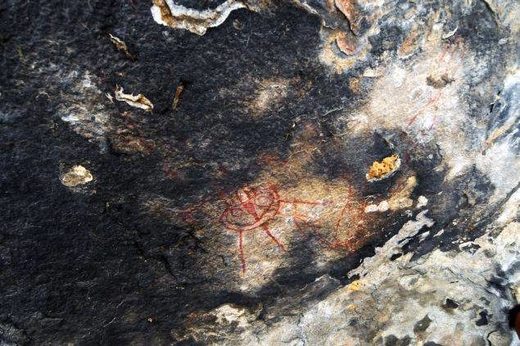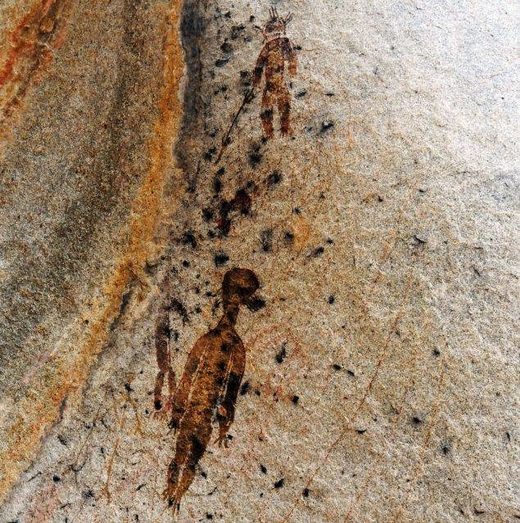 Some villagers in India worship the paintings, while others tell recite stories passed down from ancestors depicting "rohela people", or small sized ones, who would essentially visit earth from space in UFOs and abduct people from the village who were never to return.
Ideas that were once widely denounced and branded as impossible are today being proven probable by modern day uncoverings of evidence from many years ago.
A couple of years ago, several influential scientists from across the globe, including Prime Minister Narendra Modi, attended a presentation at the Indian Science Congress, where ancient flying "spaceships" in the Solar System were discussed. It was a historical event as nothing of the sort has ever occurred in the history of the Congress ever before. And every year, this subject receives more and more recognition and debate.
Ancient cave paintings characterizing feasible UFOs and extraterrestrials have been uncovered globally. One of the earliest known human art forms, from the Pech Merle cave in France, are paintings with numerous items that mirror flying saucers. The paintings are approximately 20,000 years old and extremely fascinating.
A cave in Kimberly, Austrailia, revealed a painting by the native Aborigines roughly 5,000 years ago that illustrated what they call Wandijina, or sky beings. According to the native's tradition, these individuals were part of the beginning of creation and attained immense power of nature.
Again, the mentioned paintings are a few of many across the globe. Some other notable UFO and extraterrestrial illustrations are: "The Crucifixion", "The Miracle of the Snow", and "The Madonna with Saint Giovanninoz".
What may make these ancient portrayals of "the unknown" so enticing is that they cannot be explained off by modern day technology, and so many different cases have been recorded by various different cultures from around the world for so many years.
This article (Incredible 10,000-Year-Old Rock Paintings Depict Extraterrestrial Visitors) is free and open source. You have permission to republish this article under a Creative Commons license with full attribution and a link to the original source on Disclose.tv