It seems that people want to bring down Google and get rid of the tyranny that has a huge monopoly over the internet. They are doing this with a radical agenda involving left-wing extremism.
To some people, Google is a dangerous and evil unity that is run by lunatics who are bigoted and who is now censoring videos and websites if they do not conform to the American agenda.
August 19 Set For #MarchOnGoogle Over 9 Cities In US
The march on Google hopes to dismantle Google and bring an end to the censorship that some feel is threatening the foundation of free societies. It was said that those protesting would exercise their free right of speech, which Google does not respect, and they are going to do this by protesting right in front of the executive teams at Google homes. The home addresses of the executives at Google have not been published just yet but they will be soon.
March Aims To Dismantle Google Bringing End To Censorship
It was said that now is the time to confront the executives at Google for carrying about what many believe is evil and tyranny to the extreme. This was just the same when previous generations had been forced to confront Stalin, Apartheid, and Hitler.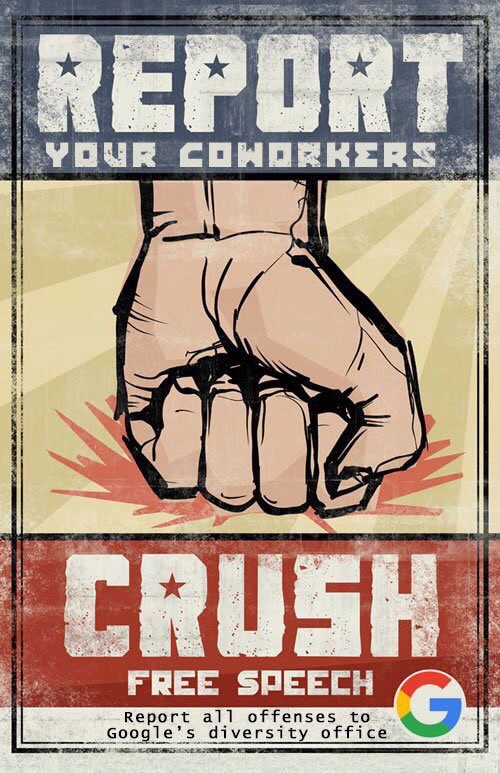 The marches are said to have been organized to protest against the offices of Google in nine cities over the US, and all of them have been scheduled for the same time, 19 August at between 1 and 3 pm.
Cities that are said to be included in the protest include Mountain View, Washington DC, Austin, Boston, Atlanta, Los Angeles, New York City, Pittsburgh, and Seattle. The address details are found below:
Goolag Atlanta
Ten 10th Street NE
Atlanta, GA 30309
404-487-9000
Goolag Los Angeles (Venice Beach)
340 Main Street
Los Angeles, CA 90291
310-310-6000
Goolag Pittsburg
6425 Penn Ave.
Pittsburgh, PA 15206
412-345-6700
Goolag Kirkland (Seattle)
777 6th Street South
Kirkland, WA
425-739-5600
(Meet at Cross Kirkland Corridor Trail)
Goolag Mountain View
1500 Charleston Rd
Mountain View, CA 94043
(Meet in Charleston Park)
Goolag New York City
111 8th Ave
New York, NY 10011
Goolag Washington D.C.
25 Massachusetts Ave. NW #900
Washington, DC 20001
Goolag Boston
355 Main St.
Cambridge, MA 02142
(Meet at Bostom Common at 12: 00 noon)
Goolag Austin
9606 North Mopac Expressway
Austin, TX 78759