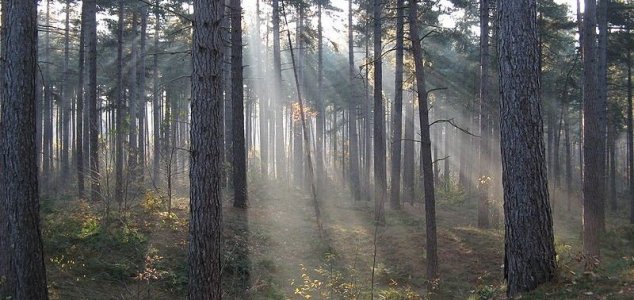 Is there an ape lurking in the woods ?

Image Credit: CC BY-SA 3.0 Donar Reiskoffer
Wildlife authorities have been investigating the recent sighting of an ape-like creature in California.
Jake Gardiner had been walking along a woodland hiking trail in the La Crescenta foothills last week when he encountered a peculiar uneasiness and the feeling that something was watching him.
Taking out his cellphone, he recorded footage of the surrounding area in the hope of picking something up. To his surprise, when he watched the video back afterwards he noticed what appeared to be a large ape swinging through the trees above.
"You can definitely see a torso and four limbs moving around and swinging around," he said.
The California Department of Fish and Wildlife has since been investigating the sighting.
"We think that it's a pretty good possibility that it is some kind of ape," said spokesman Andrew Hughan. "These animals are incredibly strong and they can very easily kill or seriously injure a person because – if it turns out to be an ape – this animal is scared, hungry, out of its element."
A news report featuring Gardiner's footage of the creature can be viewed below.
Source: KTLA.com | Comments (19)
Tags: California, Ape, Monkey
The #1 UFO Resource
1 UFOS – News – Books – Videos – Feeds
1 UFOS Search Engine is Powered by the 1 Search Project