Thanks to the Juno spacecraft of NASA we have seen some superb images of Jupiter close up. However, a recent image released with enhanced colors, taken over a storm with the name of Dark Spot, is the most ethereal image that we have seen today. It is so hypnotic thanks to the colored clouds that swirl, in much the same way as a painting from Van Gogh.
The image comes from the JunoCam, and it was captured on 2 February when the spacecraft orbiting Jupiter was around 9,000 miles from the cloud tops of the gas giant. The target in question was a storm called Dark Spot, and this was voted for by the public in the online community dedicated to amateur astronomers and space enthusiasts.
The photo was colorized by Roman Tkachenko, which brings the eye to the marbleized and mesmerizing clouds. While the photo was colorized, the raw, untouched images are still spectacular in their own way.
At the moment scientists don't know a lot about the dark storm, but it is said to be intense. Jupiter is of course known for violent epic storms that are constantly moving, with weather patterns of thousands of miles across and which are known to rage for decades. Just what drives the intense storms isn't known, but the Juno mission is hoping to find out in the upcoming months.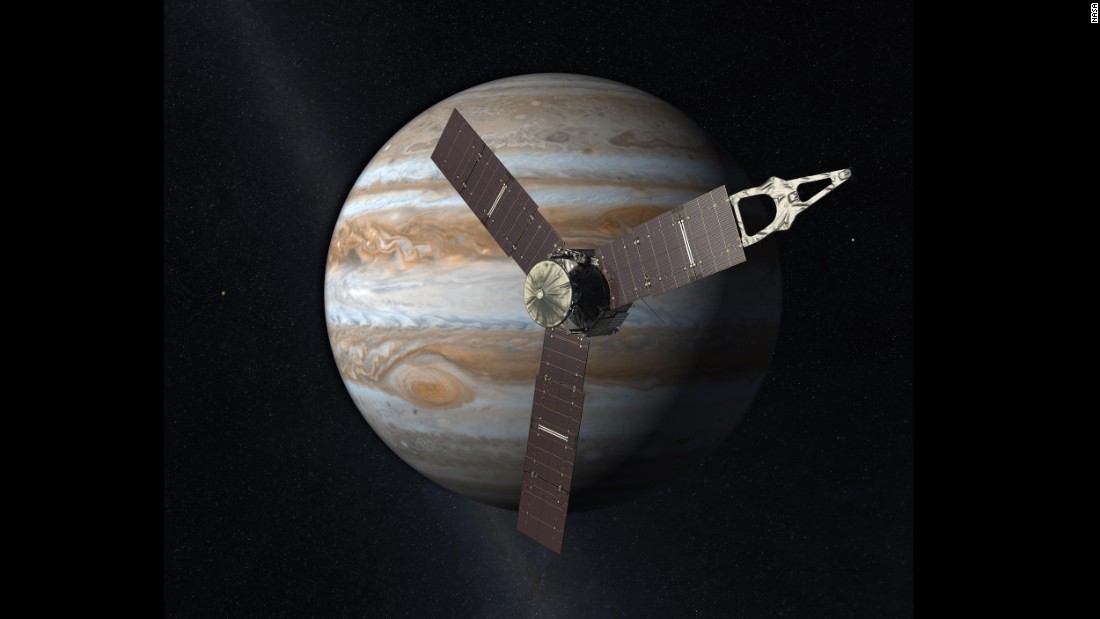 Juno has completed its 5th close flyby since it reached Jupiter on 4 July 2016. At the closest approach of the fifth flyby, Juno was around 2,700 miles above the tops of the clouds of the planet and traveling around 129,000 miles about the planet. The principal investigator of Juno said that every time they get close to the cloud tops of Jupiter they learn new insights that allow them to get a closer understanding of the huge planet.
The Juno science team is continuing to analyze the returns from flybys that were made previously, and they said that the magnetic fields of Jupiter are in fact more complicated than first thought. They have found that the zones and belts are what give the cloud tops of the planet that distinctive look and they extend deep down into the interior.
More details about the event are going to be published in the weeks to come, and we expect to see more photos. From the photos, we have already seen, the chaotic ethereal storms do make a great show.
Image: NASA/JPL-Caltech/SwRI/MSSS/Roman Tkachenko