North Korea has been observed moving a missile into position for a possible launch, with the US saying its forces are on high alert.
Officials have told US media that spy satellites have observed DPRK mobile missile launcher movement, indicating a intermediate-ballistic missile launch may be being prepared.
The report comes as US Secretary of Defence James Mattis warns any further escalation could rapidly lead to war: "Yes that means for a lot of young troops they're going to be in a wartime situation".
Such intermediate missiles do not have the capacity to reach the mainland United States, but can reach the US military bases of Guam and Japan.
Mattis told reporters in Washingtom this morning the situation could escalate to war"very quickly".
TV screen showing North Korea's threats to strike Guam with missiles at the Seoul Train Station in Seoul, South Korea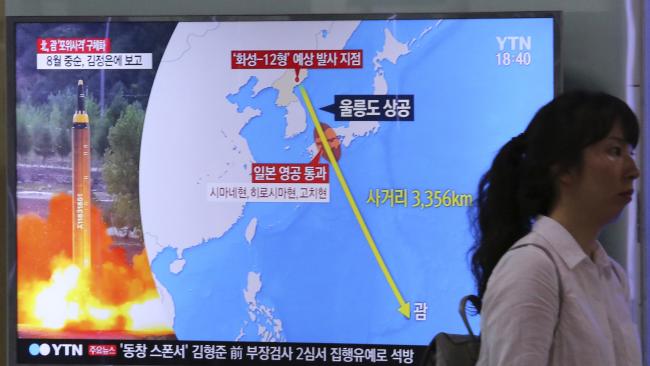 Defense Secretary Jim Mattis says if North Korea fires missile at United States, 'it could escalate into war'
He said it could be assessed "within moments" if a missile fired from North Korea was on track to hit Guam, and that "we will take it out," in that situation.
If missiles were fired at US bases: "then it's game on … I think if they fire at the US it could escalate to war very quickly."
Unconfirmed defence analyst reports suggest the missile being prepared may be a Hwasong HS-12, capable of reaching Guam.
North Korea's has previously stated its plan is to fire missiles to land in the ocean "near" Guam.
Today is a public holiday in North Korea (Liberation of the Fatherland Day), and previous missile launches have been timed to coincide with such calendar events to maximise internal propaganda impact.
URGENT: N. Korean leader briefed on plan to attack near Guam: state TV
Kim Jong-Un "examined the plan for a long time" today during his inspection to the command of the Strategic Force, according to the KCNA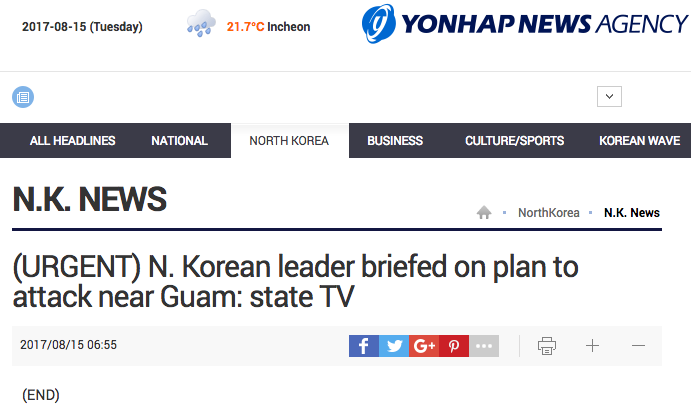 TEAPODONG 2 missile range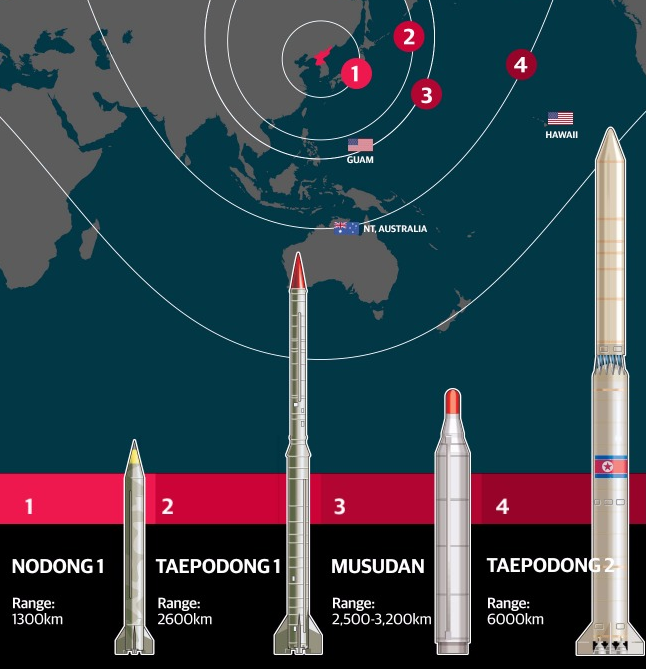 Sr defense official: US satellites observe North Korea mobile missile launcher movement, intermediate ballistic missile launch prep possible

— Will Ripley (@willripleyCNN) August 14, 2017