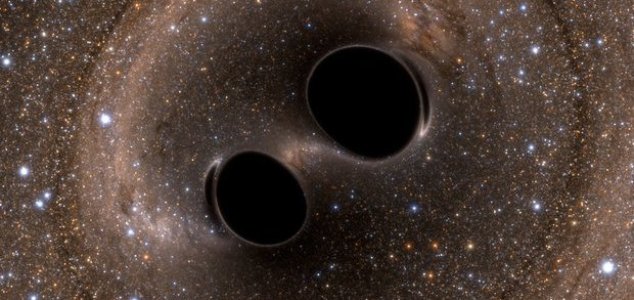 The two black holes are merging together.

Image Credit: CC BY-SA 4.0 Simulating eXtreme Spacetimes
For the first time ever, scientists have observed two supermassive black holes orbiting one another.
These gargantuan galactic phenomena, which range in size from hundreds of thousands to billions of times the mass of our sun, are thought to be found at the center of most large galaxies.
Now in a world first, astronomers have confirmed the discovery of two of these massive objects in orbit around one another in a galaxy approximately 750 million light years away from the Earth.
"For a long time, we've been looking into space to try and find a pair of these supermassive black holes orbiting as a result of two galaxies merging," said astronomy professor Greg Taylor.
"Even though we've theorized that this should be happening, nobody had ever seen it, until now."
[embedded content]
Source: Tech Times | Comments (5)
Tags: Supermassive, Black Hole
The #1 UFO Resource
1 UFOS – News – Books – Videos – Feeds
1 UFOS Search Engine is Powered by the 1 Search Project