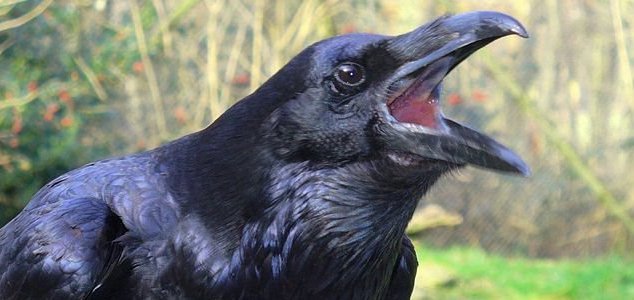 Ravens know how to avoid bad deals.

Image Credit: CC BY-SA 3.0 Franco Atirador
A new research paper has revealed that ravens and crows can determine whether or not a deal is fair.
Members of the corvid family, which include ravens, crows and jays, have long been known to possess a remarkable level of intelligence with the capacity to remember human faces, solve puzzles, navigate complex environments and even hold funerals for their own dead.
Now a new international study has revealed that ravens and crows also possess a concept of "fairness" when it comes to exchanging one thing for another.
The research focused on ravens which were hand-raised to make them less fearful of humans.
For the experiment, a 'fair' trainer and an 'unfair' trainer each offered one of the birds a tasty piece of cheese in exchange for a small crust of bread.
When one of the ravens placed its bread crust in the 'fair' trainer's hand it was given the piece of cheese in exchange. When the bread was placed in the hand of the 'unfair' trainer however the bird was given nothing whatsoever.
After two days, the vast majority of the birds learned to favor the 'fair' trainer over the 'unfair' one.
"If one individual supports another, there's a correlation between support given and received on a long-term basis," said study co-author Jorg Masse.
Source: National Geographic | Comments (2)
The #1 UFO Resource
1 UFOS – News – Books – Videos – Feeds
1 UFOS Search Engine is Powered by the 1 Search Project