The images taken from the red planet over the years has proven that odds are there is no life on Mars. But these images also leave researchers wondering if perhaps at one time there was life at one time. A group of Scientists who studied the images carefully and had their findings printed up in an article in the Journal of Science Exploration certainly think so.
Scientists Probe Evidence of Life on Mars
The researchers who studied the photos go back to distinct images found of what appeared to face in the ground. These faces or as they have also been referred to formations are found in the hills of Mars. These images seem so precise in detail and even are precise in the distance between each one. This precision is so perfect that the scientists had to wonder if these weren't formed naturally but by someone who left these to be discovered. As if trying to deliver some message.
Artificial interventions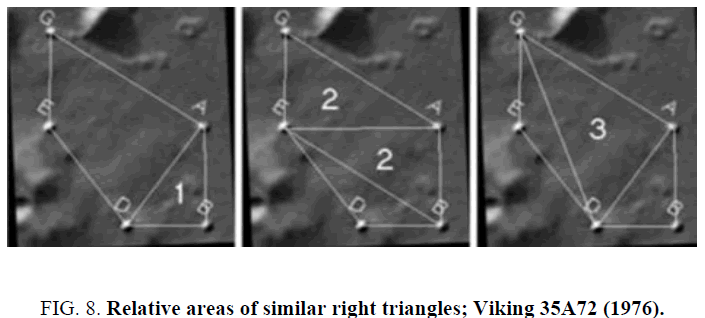 These images had been gathered for years by probes and rovers sent by the space program NASA to find out more about earth's closest neighbor. So, they concluded that there was no life on Mars, but many believe given these photos that there could have been at one time. The question is what happened to the life, and maybe could there be a warning for Earth itself in the fate of Mars that perhaps we too could be on a destructive path if not careful.
Yes, some believe that the atmosphere on Mars could never have sustained life. Well, maybe not human life, but what about life that was adaptable for that atmosphere. There are scientists who believe that there is proof of microorganisms that have been able to adapt to the atmosphere on Mars. These researchers who had their proof printed up in Astrobiology Magazine believe there could still be life on the red planet, even if we have yet to discover it there.
In any case, those haunting images found on the surface of Mars have fascinated and baffled many for years. Yes, some thought these were a hoax, but enough of these images have been recovered now to have it be hard to dismiss them. The question now is who made these images and could they still be residing on Mars.
This article (Scientists Conclude: The Mounds of Cydonia Were Built By An Alien Civilization) is free and open source. You have permission to republish this article under a Creative Commons license with full attribution and a link to the original source on Disclose.tv