Since NASA's Viking missions to Mars in 1976, human knowledge about the Red Planet has increased exponentially. While NASA has been happy to share many of their incredible discoveries about Mars with the world, there are other things that they have been much more circumspect about. So what is NASA hiding about the Red Planet and why?
Back in the 1970s, the United States sent two probes to Mars, known as Viking 1 and Viking 2, in a blaze of publicity. Both of the probes were tasked with photographing the Martian surface, one based in orbit and the other based on the surface.
Why is NASA covering up the mysterious structures on Mars?
The hope was that these probes would produce high-resolution, quality images of the planet that could confirm or disprove theories about life existing on the planet, as well as providing information about vital questions about the structure and composition of the atmosphere. But as it turned out, the Viking 1 probe managed to provide information about something much more significant than NASA could have ever imagined.
When Viking 1 was in orbit of Mars, it captured an image of what appeared to be an intricately carved monument depicting a human face. The monument, which was located in the region of Mars known as Cydonia, measured two miles from end to end. Close by to this stunning monument, a pyramid-like structure was also detected.
Over the years, some renowned scientists and former NASA and US military insiders have come forward to raise questions about these dazzling images. Among these is the celebrated scientist Dr. John Brandenberg who claims that it is absolutely clear what these images say about the planet Mars – that it was once inhabited by intelligent life. "If you see on a planet that used to be Earth-like, a carved human face and a pyramid within 5 km of each other… It doesn't take a rocket scientist to figure out what this all means; you can connect the dots."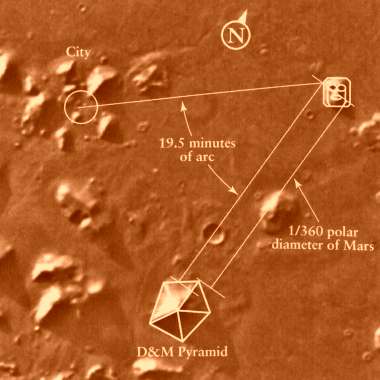 If this is the case, then why are NASA so cagey about questions concerning to the possibility that there was once intelligent life on the Red Planet? Is it possible that they believe that human beings are not prepared to believe that alien life once existed in this solar and they do not want to subject themselves to ridicule? Or is there something more sinister behind their silence on this issue? One thing is for sure, NASA will need to get their story straight before the planned visits to the Red Planet in the next few years.