Anyone thinking they have booked the perfect spot for watching the total solar eclipse on 21 August may want to think again. People around the US, on both coasts, who are only moderately interested in the stars and planets, along with the fanatics, will be watching the sun totally disappears. But the best place to see it is a live stream that is happening 100,000 feet above the Earth.
Stream and NASA are working together, and they have just revealed that the entire total solar eclipse is going to be shown via a live stream taking place 100,000 feet above the Earth. Never before has an eclipse been streamed like this and from such a height. NASA has termed the event the "Megastream, Stream" and while they are keeping many of the details close to their chest at the moment, we do know that they are using a network of over 50 high altitude balloons that have had video equipment strapped to the Stream.
has said that they expect the solar eclipse to be watched by more people than what tuned in to watch the NASA Mars Curiosity rover lane in 2012. This event attracted over 100 million views on all platforms.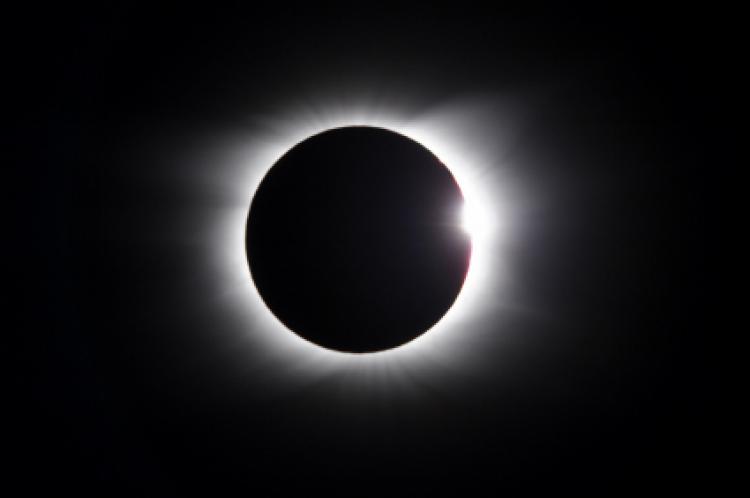 The live streaming of the solar eclipse at such an altitude is a first. However, this isn't the first time that a few lucky people have seen a phenomenon from a height. 163 passengers flying with Alaska Airlines managed to see the solar eclipse from 37,000 feet last year.
The live stream is said to offer the best view of the eclipse and of course at such a height there are other benefits. For one, bad weather on the day of the event is eliminated. The balloons are going to be released from more than one location and will go above the clouds, so there is no chance the view will be spoiled.
NASA said that this is the first time in 99 years in which a total solar eclipse can be seen by Americans living on both coasts. It was said that about 50 million individuals are within just a few hours of the path of the eclipse, by car.
Lika Guhathakurta from NASA said that people should expect to see a 360-degree sunset all around them, the stars appear and the temperature drops. She went on to say that you can hear grasshoppers stirring as they think it is night. She said that a total solar eclipse was one of the most breath-taking phenomena people are able to view with their own eyes.
The ground stations and camera payloads have taken around three years to prepare for the total eclipse according to the leader of the Eclipse Ballooning Project. The distribution of the live video was the final technical hurdle the team had to overcome. Partnering with Stream meant that they could put all their focus into the payload technology, allowing Stream to handle the video side of things.