Social Services Minister Christian Porter has ordered a review into why a NSW Central Coast UFO enthusiast group has pocketed nearly $6000 in taxpayer funds since 2013.
When A Current Affair attempted to attend a meeting of the Tuggerah Lakes UFO Group at Wyong RSL Club, group coordinator Joann Kanda was reluctant to talk on camera.
"Some things have happened that I don't want to go public about at the moment," Ms Kanda said of her belief in extra-terrestrials.
Despite the group having more than 1,000 Facebook followers, less than a handful of people showed up to the meeting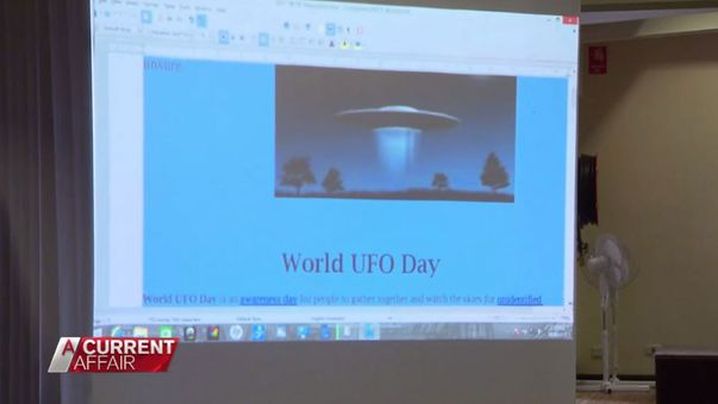 One of the presentations given at the meeting
Despite her desire to keep her reasons for believing private, Ms Kanda has managed to persuade the government to give her group nearly $6000 from the public purse.
Ms Kanda is "in two minds" about the review into taxpayer funding ordered by Mr Porter and would like the government to "reconsider".
"I also understand the public's perception and, you know, it's just that all the equipment we bought with our original funding, it needs repairs," she said.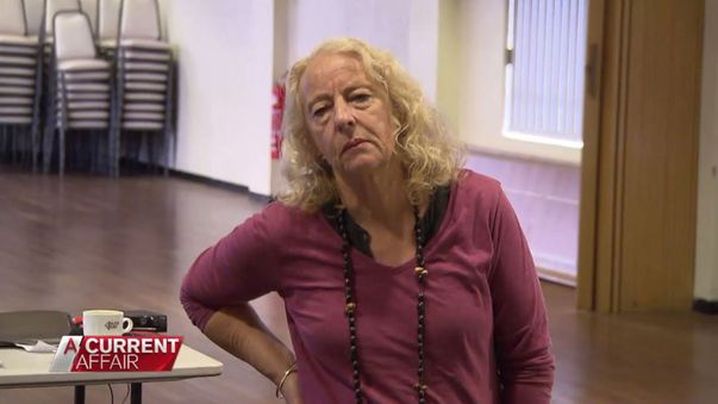 Group coordinator Joann Kanda believes the funding should be kept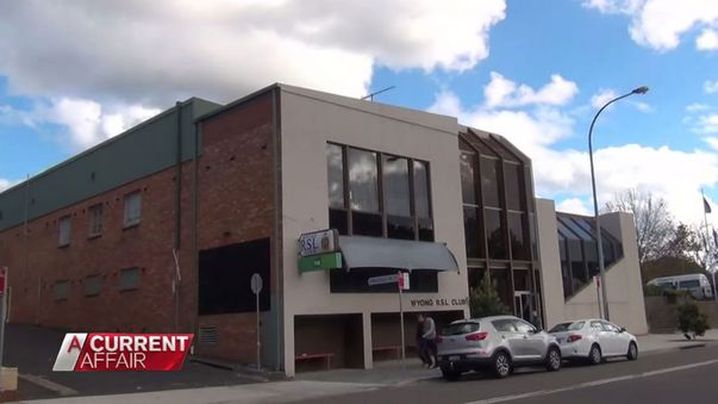 Wyong RSL Club, where the group host their meetings
"The laptop had extra memory so you could take photographs and analyse them.
"We bought an amplifier, which is acting up a bit, and it's got a tripod and the wireless gadget that goes with it."
Ms Kanda believes that had she named the group something else, the public purse strings would not be closing.
"I felt a bit let down. Like, I could have called it something else, you know … basket-weaving, you know. No one would have blinked an eye," she said.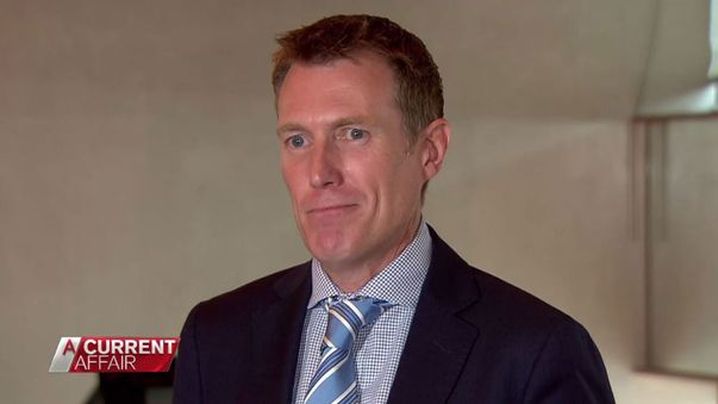 Social Services Minister Christian Porter does not believe the group deserved the taxpayer funding they have received since 2013
But Mr Porter is unlikely to reconsider his opposition to the group receiving any further funding.
"I'm sure they're all very good people, I'm sure they're all volunteering in a way that's constructive for them. But I'm just not entirely sure this meets the common sense test," Mr Porter said.
© Nine Digital Pty Ltd 2017
Send your photos, videos and stories to 9NEWS
You can remain anonymous. Click here for more information.