Prime Minister Theresa May announced that the terror threat in the United Kingdom has been raised from severe to critical.
Another Terror Attack "Imminent" In The United Kingdom
The terror threat level of "critical" means than another attack is considered to be "imminent."
A major manhunt is under way after an improvised explosive device exploded on a London Underground train, injuring 29 people in what police have called a terrorist incident.
None of the injured are thought to be in a serious or life-threatening condition, according to the London Ambulance Service, which took 19 of the injured to hospitals. Ten others went to hospitals on their own.
The blast occurred during the morning rush hour at about 8:20 a.m. local time (3:20 a.m. ET) Friday at Parsons Green Tube station, a leafy stop on a busy commuter line from southwest London into the center of the capital.
Mayor of London Announcement: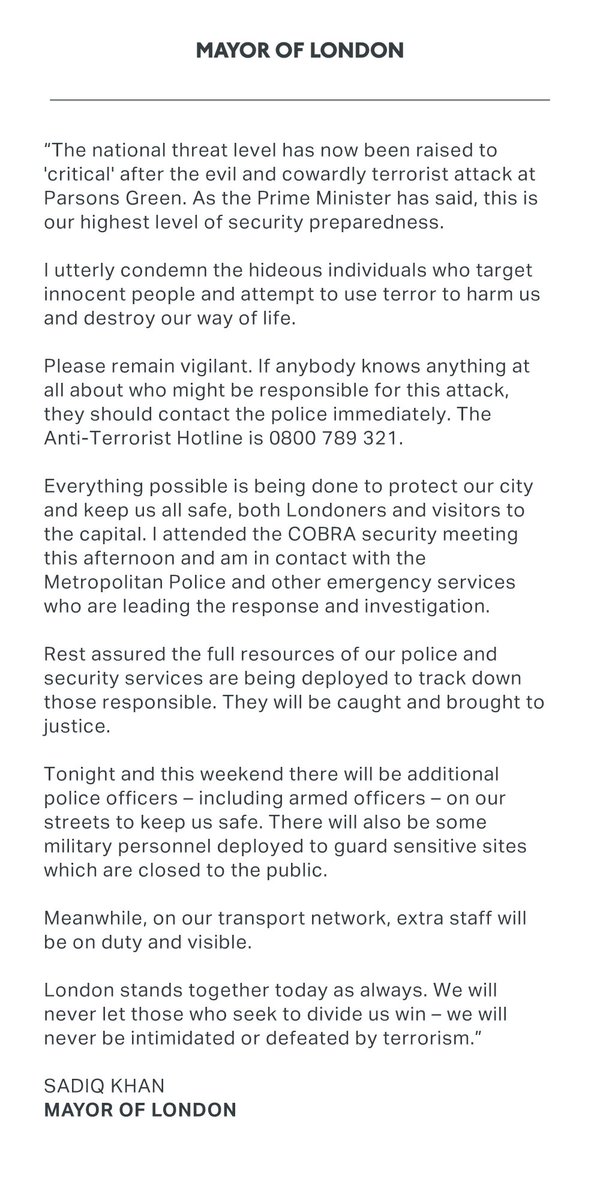 UPDATES TO FOLLOW